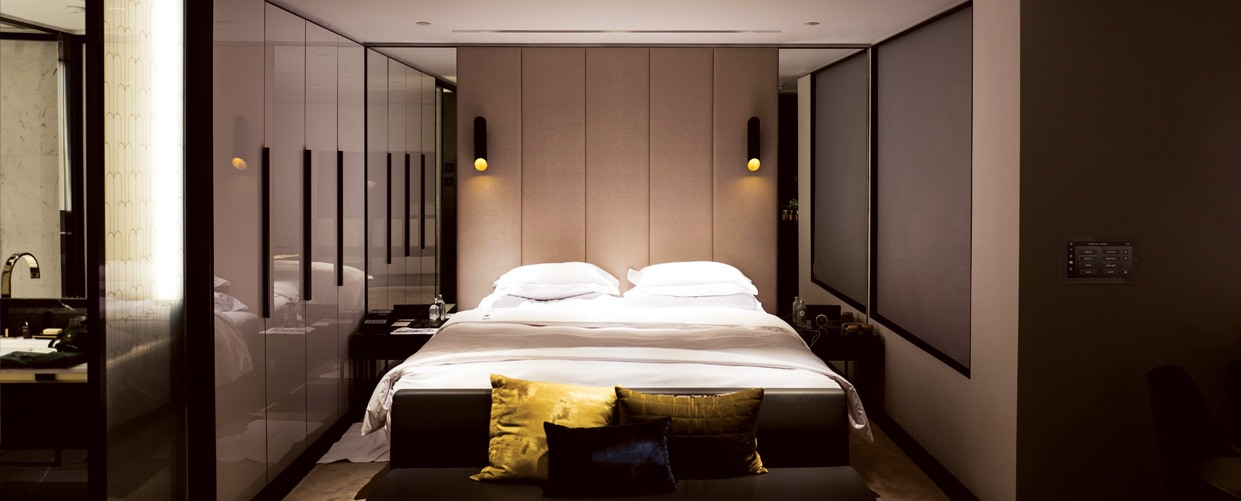 4" LCD Colour Touchscreen. For Heating, Cooling, Shading and Lighting Control
The TSG40 is the latest generation of high end user interfaces for complete room control. An intuitive set of touchscreen pages allows the user to select room lighting, heating, cooling, blind and curtain settings.
Room temperature control modes can easily be altered between Auto, Heat only, Cool only and Off at a touch of the screen while the occupant can effortlessly adjust the temperature set point and fan speeds within each room.
TSG40 also includes an integrated temperature sensor to remove the need for remote room temperature sensors.
TSG40 surround is also available in a number of finishes with options to match the surround to any RAL colour to ensure it matches your project colour scheme.
TSG40BS – 12NC: 912600000530
TSG40PB – 12NC: 912600000531
TSG40BC – 12NC: 912600000529
TSG40W – 12NC: 912600000532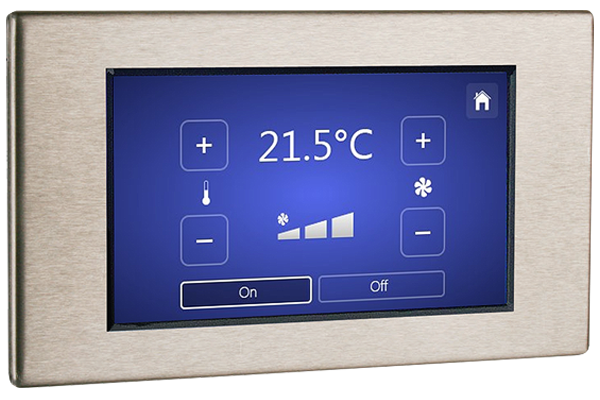 4" capacitive colour touchscreen for direct connection to HVAC-1
Heating, cooling, shading and lighting control
Combined fan coil heat/cool and under floor heading control
Integrates with Cooper Lighting Solutions control systems
Fabric protection and eco modes
System flush settings
Wide range of high quality finishes available to compliment room decor and electrical accessories
Communications to BACnet Building Management Systems via HVAC-1 controller
Power & communications via a single CAT5 cable for quick and simple installation
CE compliant to all relevant standards
Designed and manufactured to ISO9001:2015 standards