News
New Product Launch - iLight EN Series Controllers
Tuesday 29th March, 2022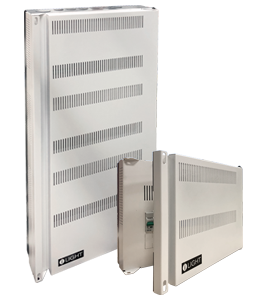 The iLight team are please to introduce you to the all-new EN Series.
Specifically designed for speed and ease of installation, these pre-populated control enclosures are
core building blocks designed to make iLight even easier to specify.
An all metal, convection cooled design makes the EN Series a highly robust and reliable solution. Required installation space is dramatically minimised through their slim profile and compact form factor.
This comprehensive range builds on the proven and reliable iLight DINrail series of source controllers including solutions that support a wide array of control applications. Addressable DALI, with 2 and 4 universe options is complemented with high power switching, digital dimming and adaptive dimming all of which are housed in either the EN1 or EN3 enclosures.
The series is complemented with two pre-populated gateway configurations. The EN1 delivers a single row 14 DIN module capacity with the EN3 providing a total of 42 DIN modules over three rows. The series also includes the EN1 and EN3 fitted with DINrail and terminals in un-populated form ready for custom applications or customer configuration.
Optional accessories complete the offering. A programming port is available to enable configuration and maintenance without the need to remove the enclosure cover. Connectivity to a wider iLight system achieved with the use of a dedicated network landing card.
Reach out to the iLight team or local Signify representative for further information and support.