The EN1-EG2S provides Ethernet connectivity to the iCAN network for integration into our software services as well as providing a dedicated iLight API for higher complexity data integration.
EN1-EG2S incorporates an intelligent bridge function which allows multiple systems to be joined over a secure Ethernet network opening up the capabilities of the iCAN system to cover multi-campus installations across the globe giving building and business owners connectivity to there systems from anywhere in the world.
The compact design of EN1-EG2S delivers system flexibility as well as reducing installation costs and space used. Being part of the iLight system, it can be seamlessly integrated into flexible lighting schemes with any type of lighting load for commercial, architectural and residential applications.
The knockouts to the top of the enclosure have been designed to line up with any of the original iLight source controllers making replacement quick and easy in a retrofit environment.
A dedicated knockout is provided for iCANnet connection to the EN1-EG2S and several accessories are available to aid the installer in connection of the iCANnetTM network.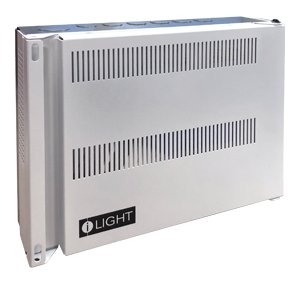 Connects iLight's iCANnetTM network Ethernet/LAN
Configurable IP address
Facilitates Ethernet connection into iCANnet
Scheduled events with time clock supporting multiple time zones, regional daylight savings and NTP if required.
iCAN network bridging over IP
Connection for commissioning and monitoring of an iCAN network
All metal construction
Lockable hinged door
Front panel and door ventilation
CE & UKCA compliant to all relevant standards
Designed and manufactured to IS09001 standard